Hog Roast Peterborough welcomes you to the home of the finest hog roasts in Peterborough. You can decide to give your guests a fine dining experience, served either formally or informal, it really doesn't matter. What remains the same is the delicious flavours that we create from our slow roasting, traditional cooking method. From grand gatherings to small soirees, Hog Roast Peterborough are equipped to cater for events on any scale and we can provide tailored catering solutions for any occasion.
The Hog Roast Peterborough team may specialise in providing superior hog roasts, but we offer so much more than our signature dish. We appreciate how much there is to think about when planning an event and how challenging it can be to cater for the diverse tastes if your guests. This is why we offer a varied range of catering packages that are guaranteed to please everyone. We are able to offer catering solutions for any type of event and you will be spoiled for choice when it comes to selecting which delicious dishes you would like on your menu!
We have the knowledge and experience to provide catering solutions for any type or size of event in Peterborough, from large-scale outdoor catering to intimate special occasions and more refined corporate entertaining. We are able to advise you on the most suitable catering package for your event and the appropriate level of food to provide based on your budget and number of guests.
If you hire the Hog Roast Peterborough team for your event, we will provide you with optimum catering solutions that ideally suited to the occasion.
A Hog Roast is perfect for Every Special Celebration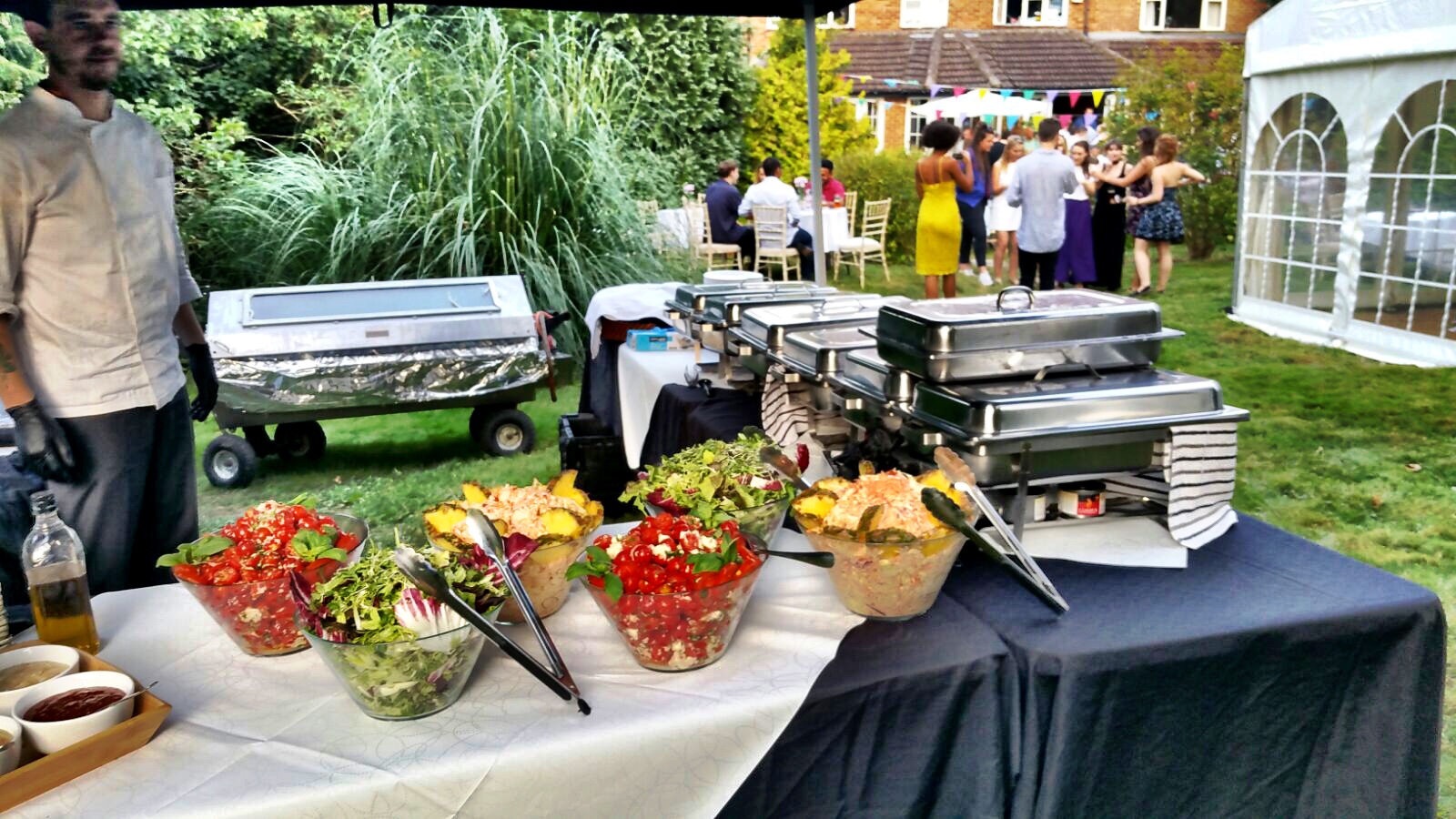 A hog roast is an incredibly cost-effective way to feed a lot of people but ff you require catering for a more formal occasion, or you have guests with different tastes and dietary needs, you will still be in good hands with the Hog Roast Peterborough team. We are able to rustle up a diverse range of dishes with both classic and more exotic flavour combinations inspired by different cuisines.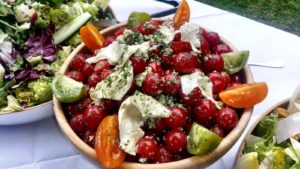 If you would prefer a different meat or your event would benefit from a second meat option, we have plenty of mouth-watering alternatives to choose from. The slow cooking method we use works very well with a range of different meats, so even if you don't choose to have a classic hog roast, your guests will still be treated to the same experience and be able enjoy the spectacle and aroma of the meat cooking before it is ready to be carved and devoured.
Hog Roast Catering In Peterborough
Peterborough is modern city that also has a strong sense of history, as well as plenty of cultural and sporting interests. It is a great setting for any type of event, from conferences to wedding receptions and local markets and festivals. The Hog Roast Peterborough team love being in the heart of the city providing our high standard of mobile event catering for all occasions. We also enjoy going a bit further afield and catering at venues on the outskirts of Peterborough. We are able to cater in any type of venue, including outdoor spaces, conference centres, private gardens and function rooms in Peterborough.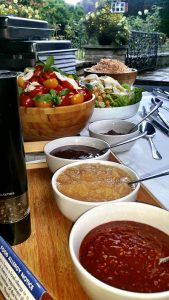 Peterborough is a diverse city with no shortage of atmospheric locations to choose from when deciding on a venue for your big day. The Hog Roast Peterborough team have had the privilege of catering in so many places in Peterborough and we have had the honour of being involved in lots of special celebrations in the city, including wedding receptions, birthday parties, anniversaries and christenings. Whatever the occasion and wherever you are hosting your event in Peterborough, we will be able to cater to an excellent standard in any setting and freshly prepare your ideal menu.
We're sure you can now appreciate that our style of catering isn't just suitable for rustic events. We have modernised the traditional method of slow roasting meat and transformed it into a modern catering option that is perfect for special occasions and more formal events in Peterborough too. If you would love to experience this classic cooking technique at its best as well as having a varied menu that will please all your guests, hiring the Hog Roast Peterborough team is the answer.
Impress Your Guests by Cooking on your own Hog Roast Machine
If you want to create your own hog roast feast without having caterers on-site to do it for you, have you considered hiring a hog roast machine? You can hire the most modern hog roast equipment on the market from us for your event. We will deliver to your venue, instruct and advise you on how to get the best results and pick it up following your event, as well as cleaning it after you have used it.
Hire the Hog Roast Peterborough team to impress your guests or event attendees, you and your guests will love our food.